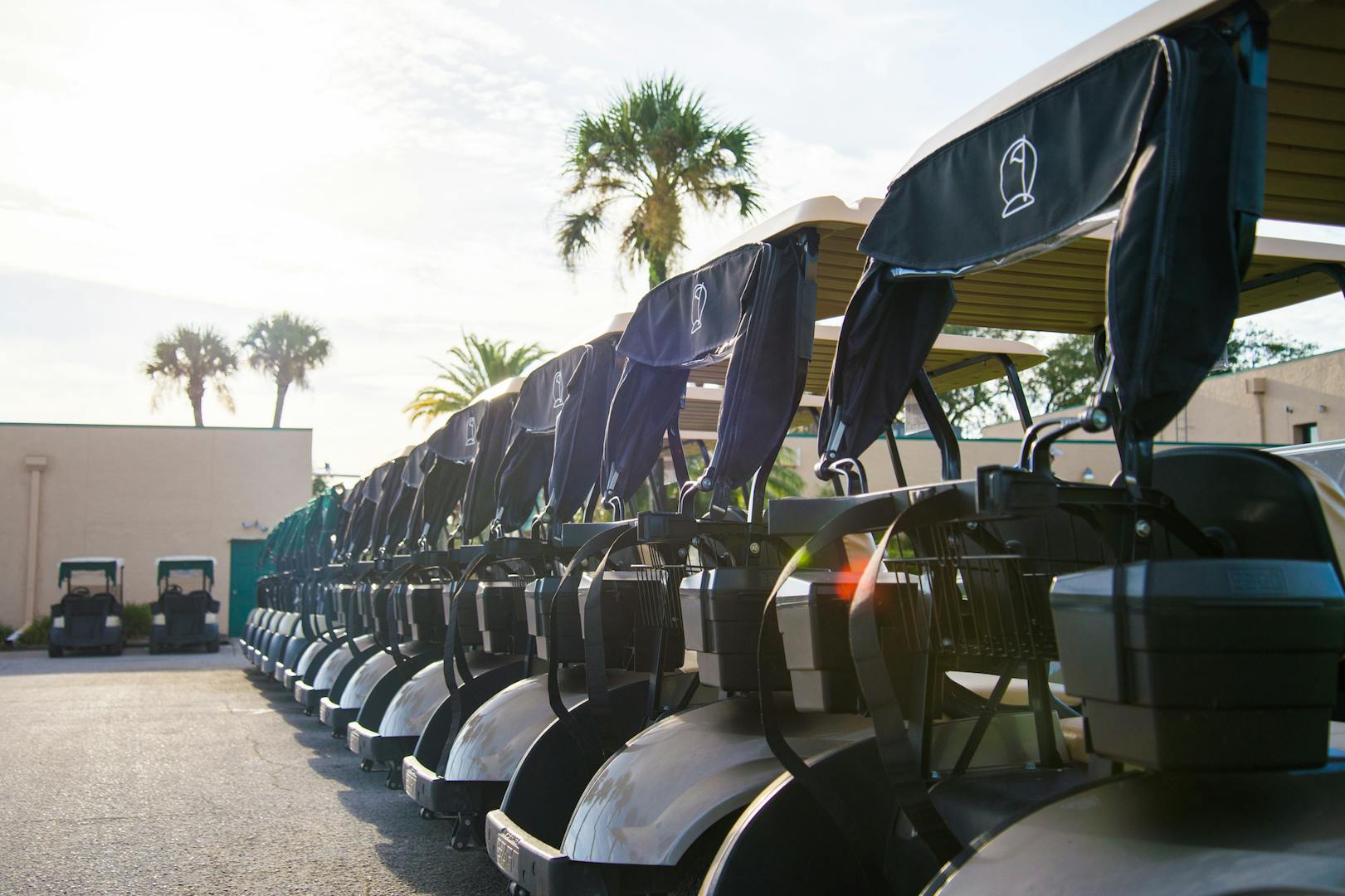 Golf Tournaments at Seven Springs
Our tournament staff will assist you with all your tournament details. Whether you're raising money for a charity or civic group, or letting your sales team impress key clients out on the links, the Tournament Professionals at Seven Springs will put together your entire morning or afternoon golf outing so you can focus on your guests. Please contact our Tournament Office at 727.376.0035 for reservations and further information about golf outings and tournaments.
At Seven Springs Golf and Country Club we know every group is different. Because of this, we customize all our menus specifically for your groups needs. If it is a box lunch or a plated dinner, our professional staff will cater to your needs. Contact our Director of Catering who will walk you through every aspect of planning a great meal for a great tournament!
All American Buffet - $14.95 per person
Hot Dogs, Hamburgers, Baked Beans, Potato or Pasta Salad, Cole Slaw, Cookies, Iced Tea, and Lemonade
BBQ Chicken Buffet - $15.50 per person
Breasts, Thighs, Wings, and Legs, Chef's Choice Potatoes and Vegetables, Tossed Salad, Rolls and Butter, Iced Tea, and Lemonade
Pulled Pork Buffet - $14.95 per person
Slow Roasted Pulled Pork, Baked Beans, Potato Salad, Tossed Salad, Chips, Rolls and Butter, Iced Tea, and Lemonade
Sandwich Shop - Buffet Style - $13.95 per person
Danish Ham, Oven Roasted Turkey, Genoa Salami, Swiss Cheese, American and Cheddar Cheese, Kosher Pickle Spears, Red Onion Rings, Sliced Tomatoes, Crips Lettuce, Assorted Breads, (Choice of two from: Pasta Salad, Potato Salad, Cole Slaw, Kettle Chips), Iced Tea, Lemonade, Cookies, and Brownies
Boxed Lunch - $10.95 per person
Deli Sandwich, Chips, Apple, Cookie, Packets of Condiments, Iced Tea, and Lemonade
All prices listed do not include applicable sales tax and service fee. Prices are subject to change without notice.
Convenient Bag Drop
Putting Green and Driving Range
Registration and Patio Area
Indoor Banquet Facility
Golf Cart Name Signs
Course Marshal
Skills Contests
Discounted Tee Prizes and Merchandise
Our breathtaking 18-hole championship course is designed to offer challenge and beauty for golfers of every level.
Custom Logo Merchandise Such as Shirts, Golf Balls or Towels
Audio/Visual Equipment Available, Podium with Microphone Complimentary
Customized Menus Available To Help You Plan With-in Your Budget
To begin the process of planning your outstanding tournament at Seven Springs, please complete the form below: